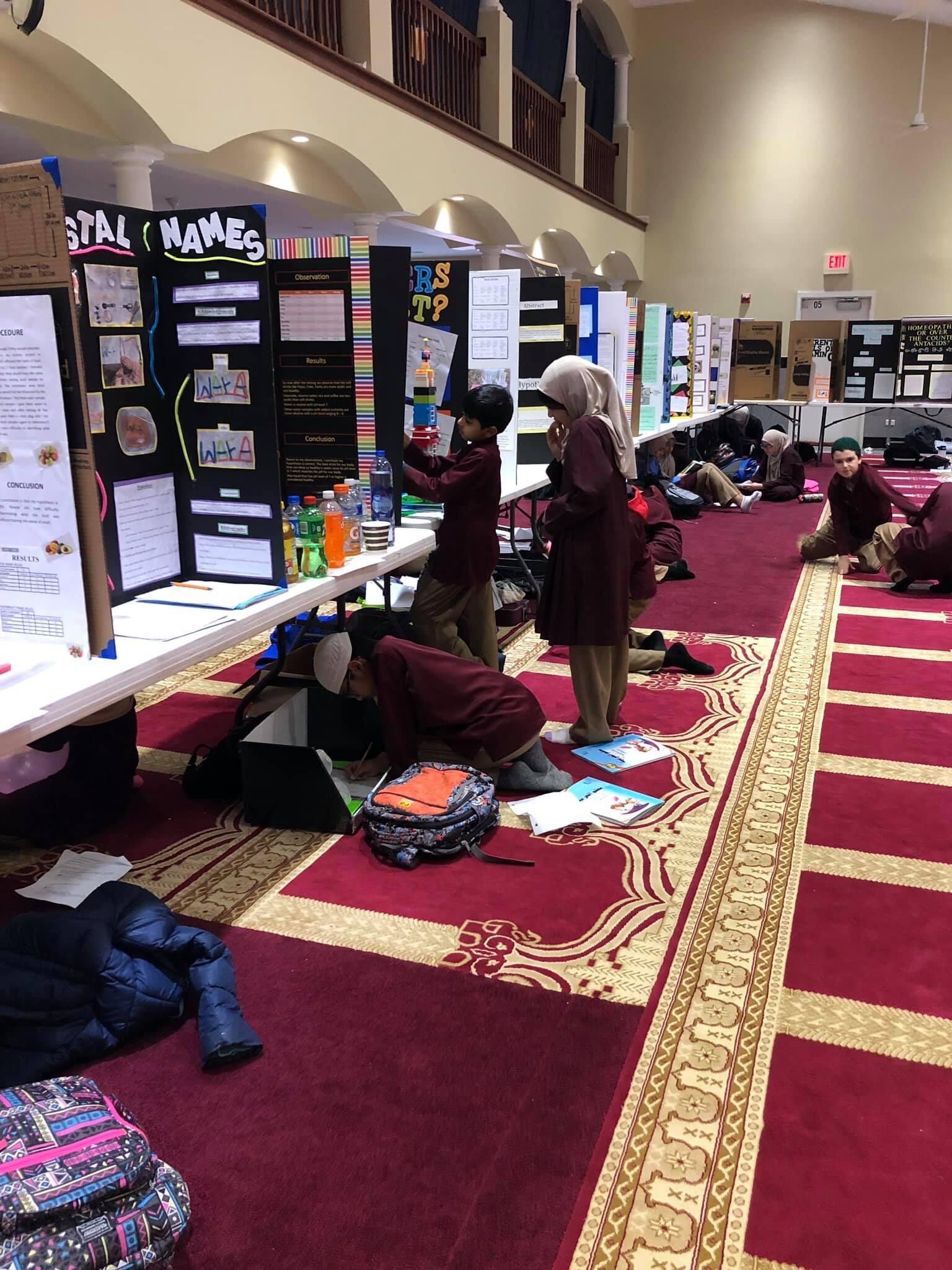 NIIMS Field Trips and Science Fairs
NIIMS hopes to promote an interest in medicine and science. We are offering a unique opportunity for schools, libraries and other organizations to visit and receive a guided tour through our facilities.
To accomplish this, we have devised a unique sponsorship program in order to make it sustainable, and available to as many young people as possible.
If you are interested in scheduling a field trip to NIIMS, or in sponsoring one of our field trips, please click on the appropriate link.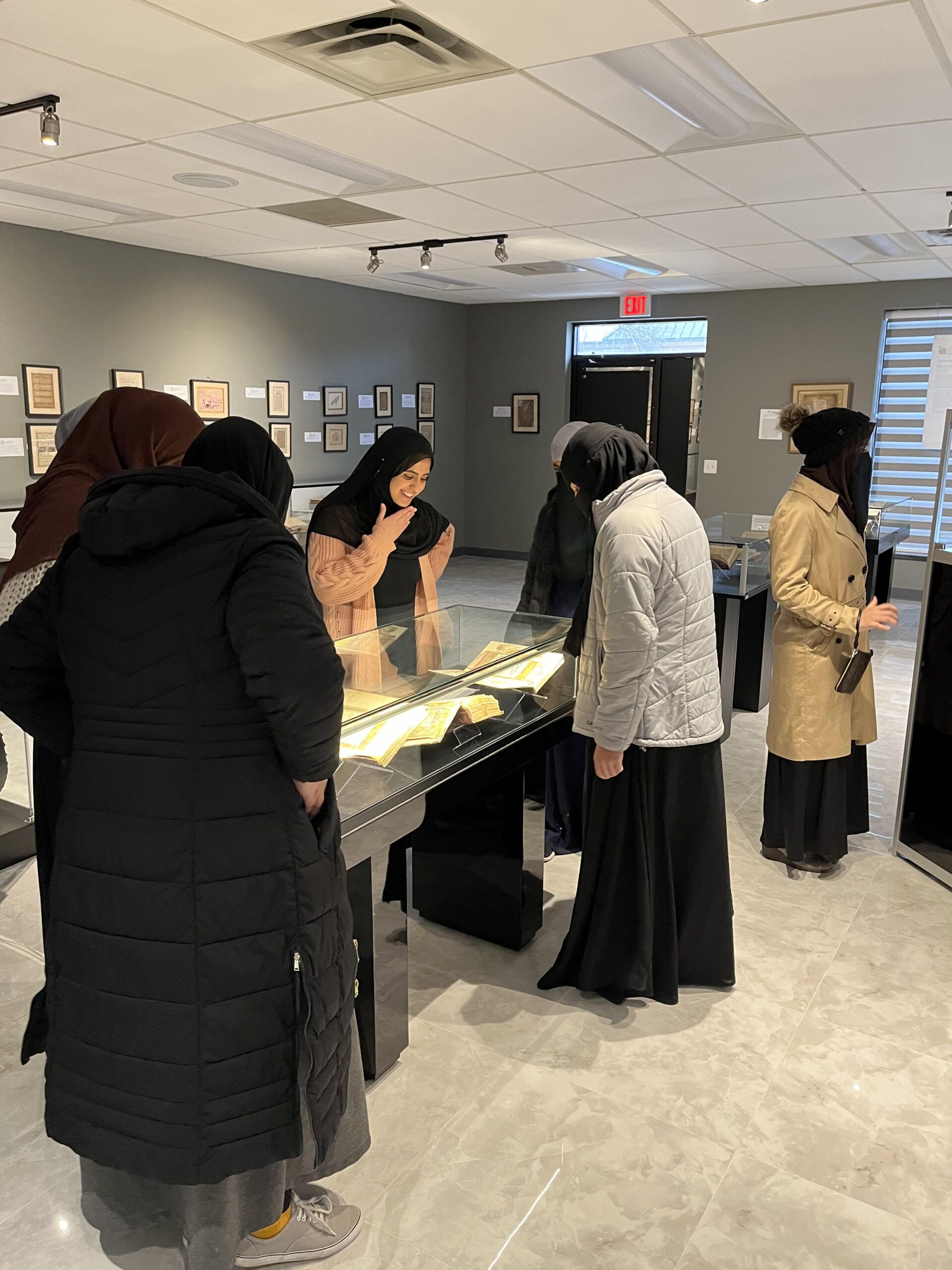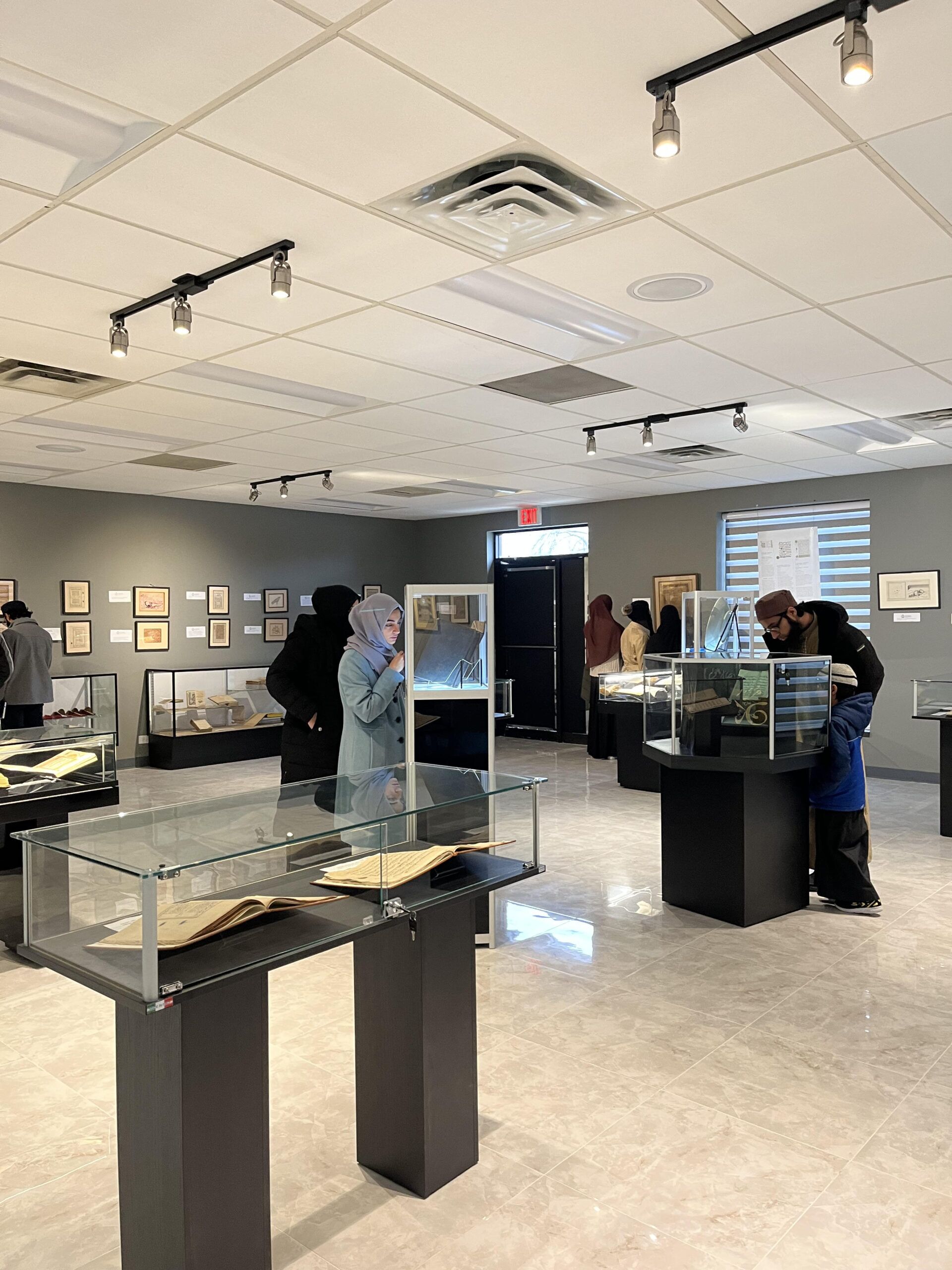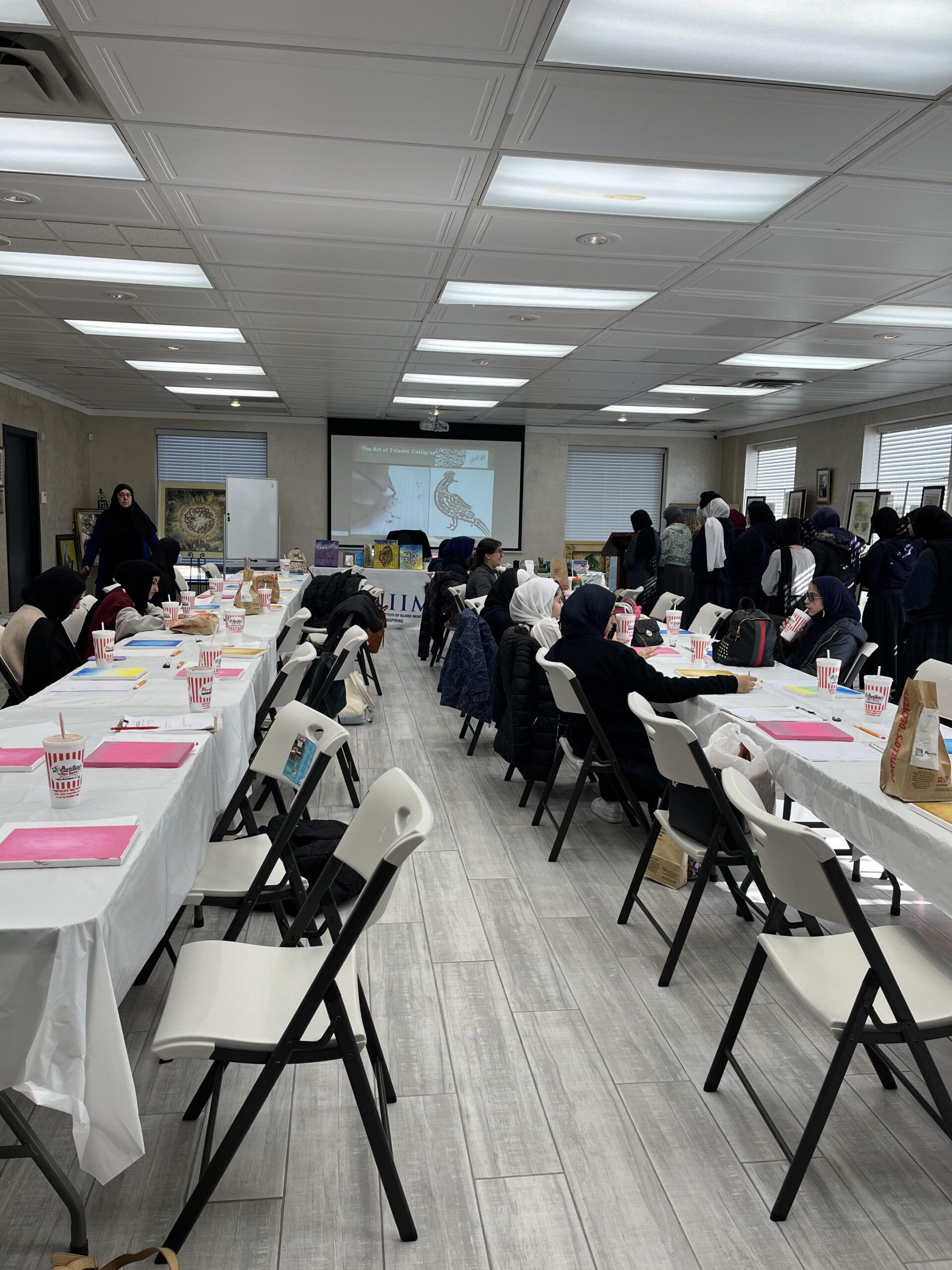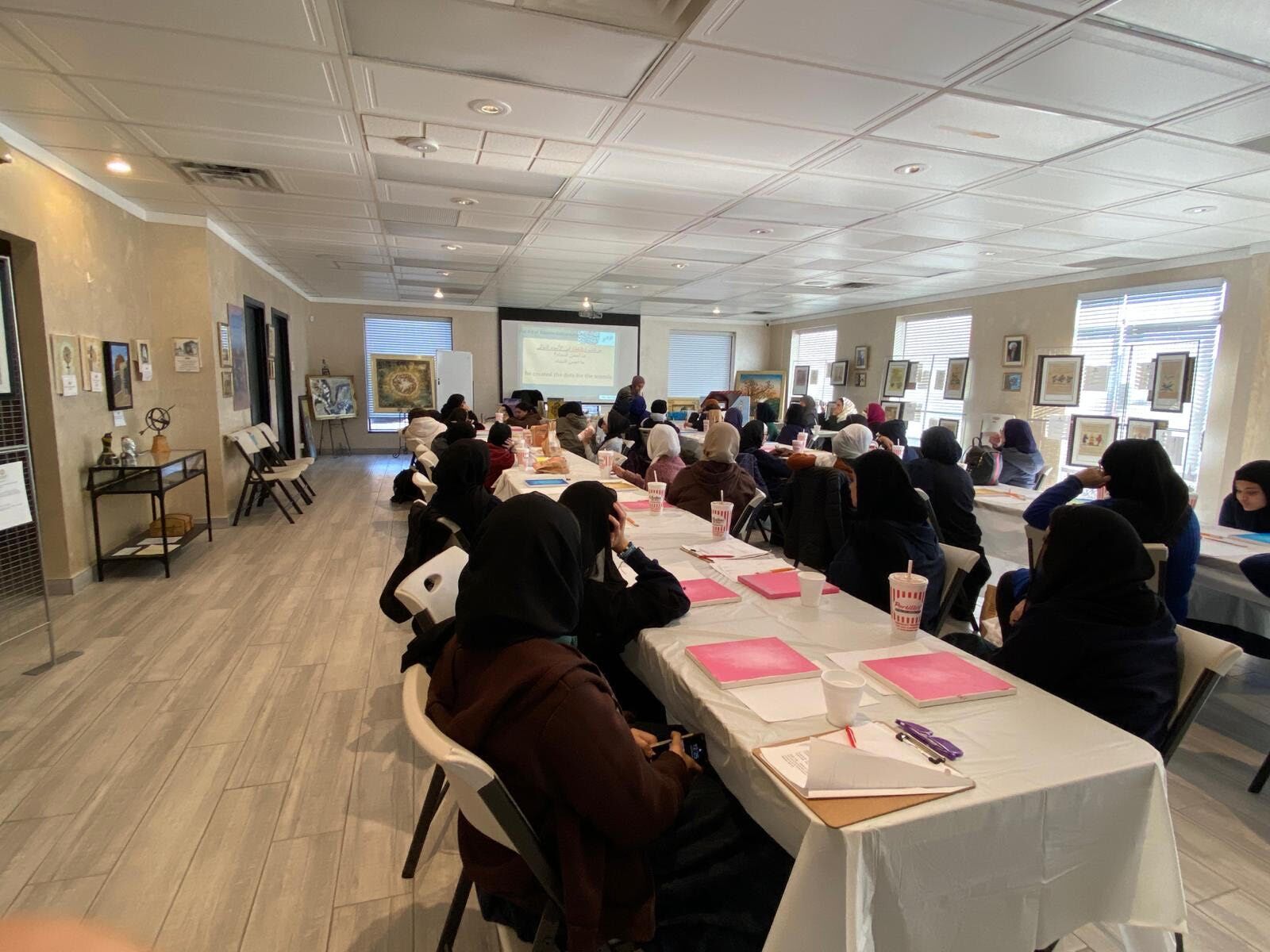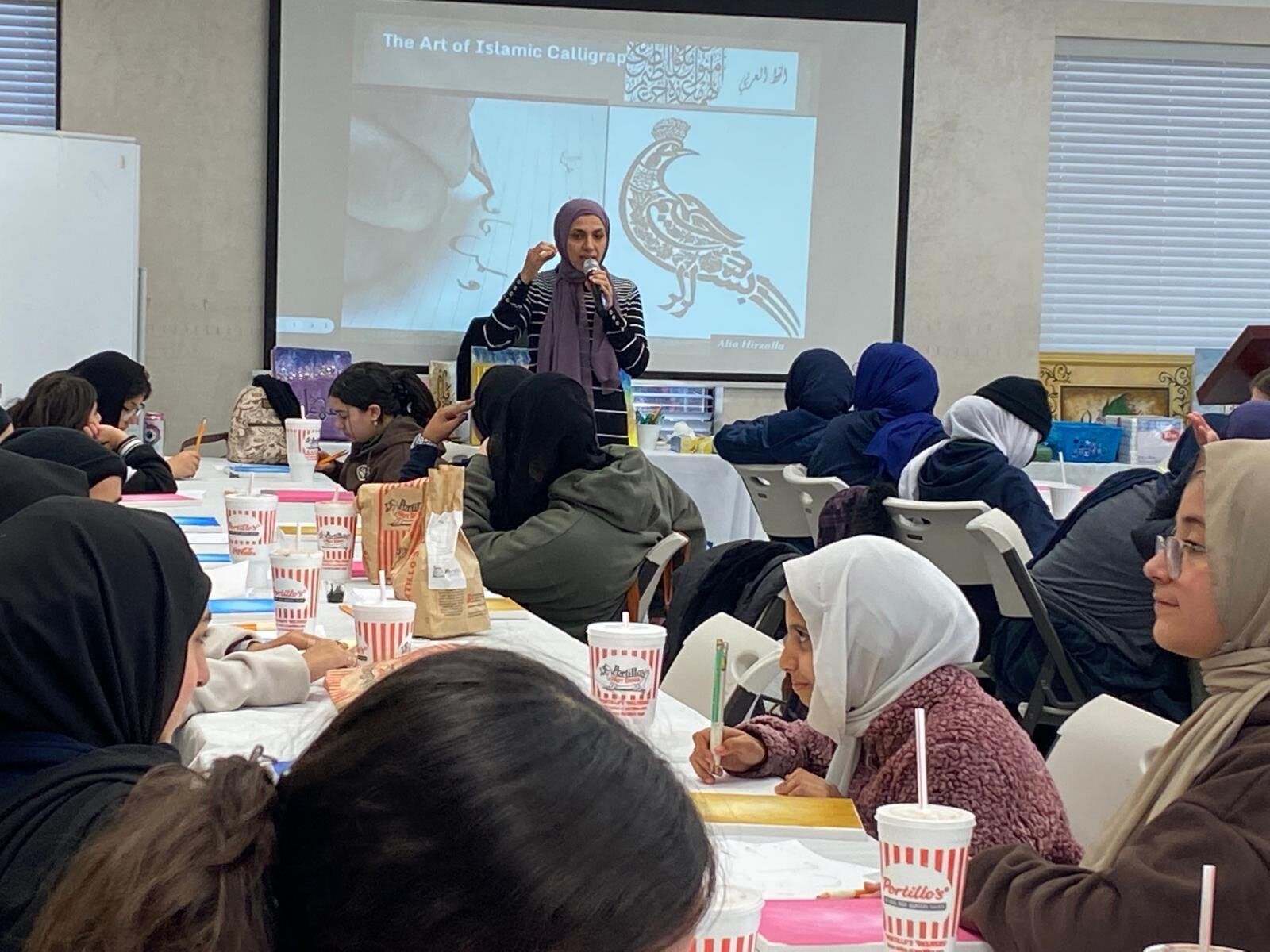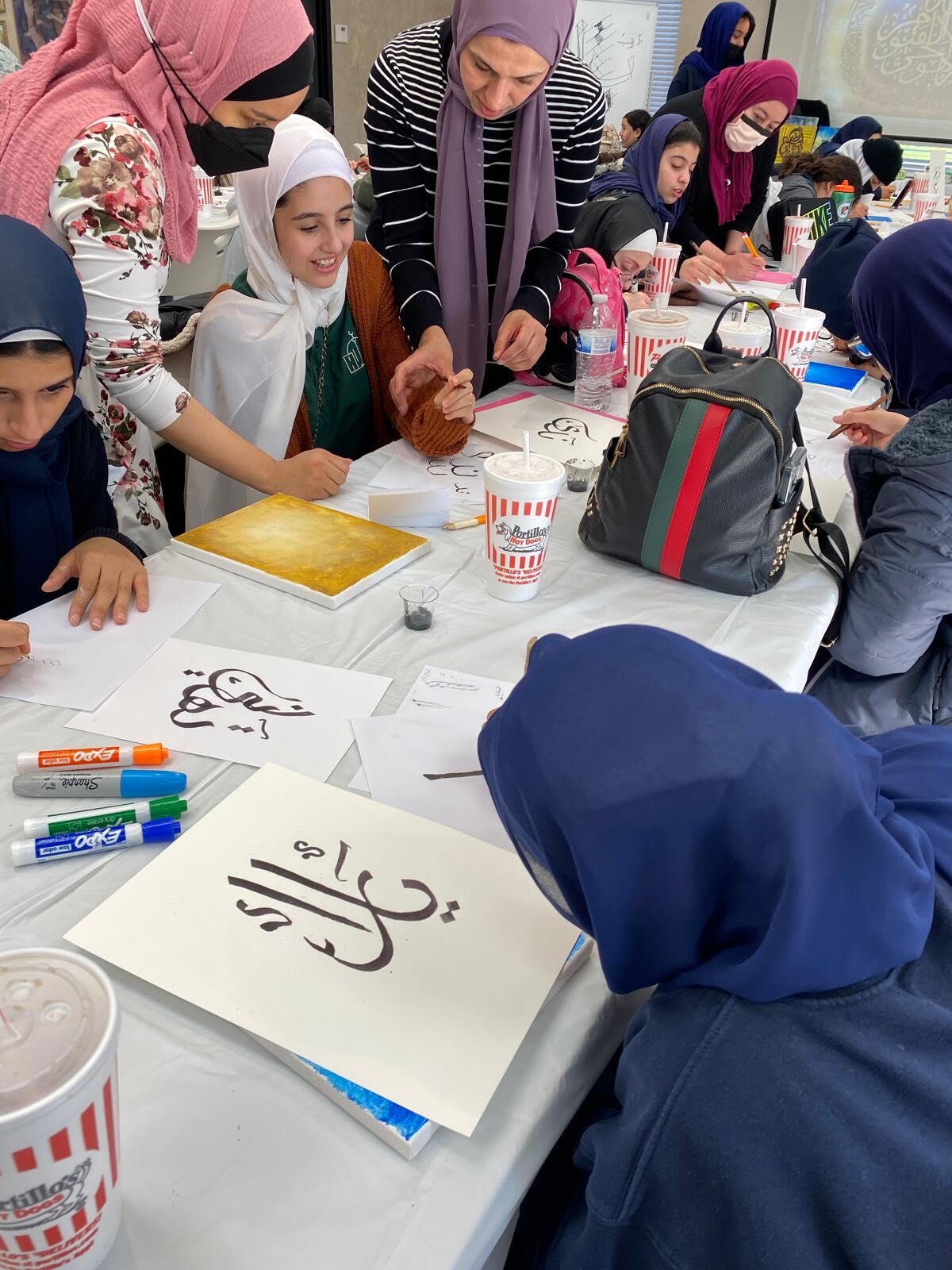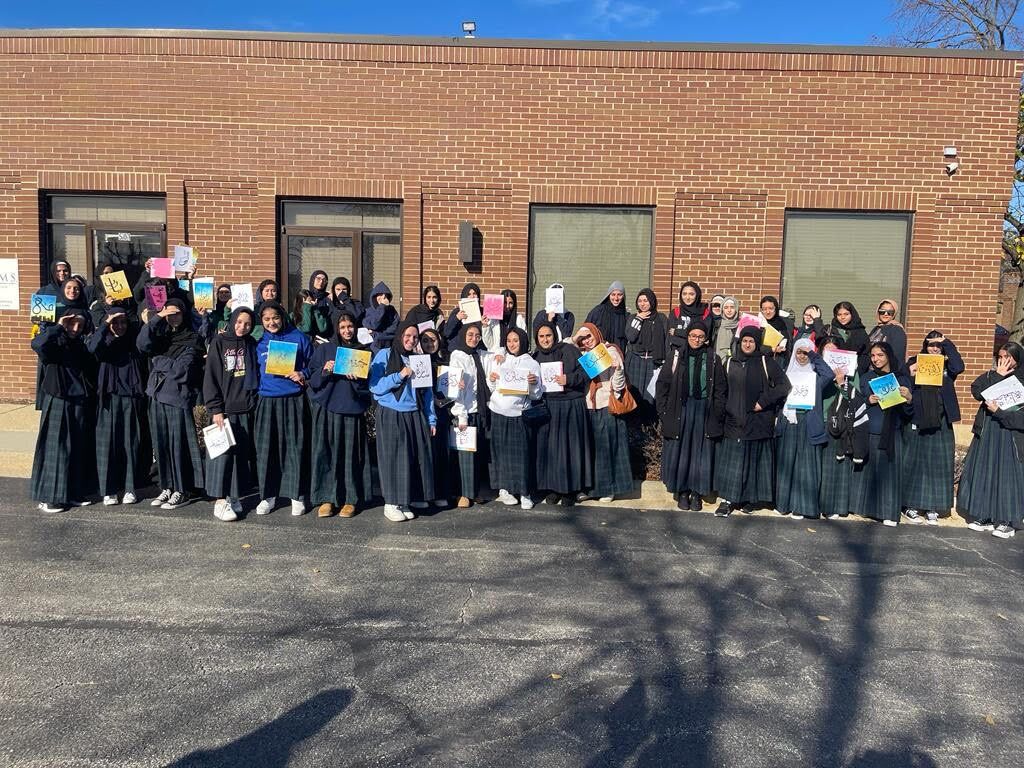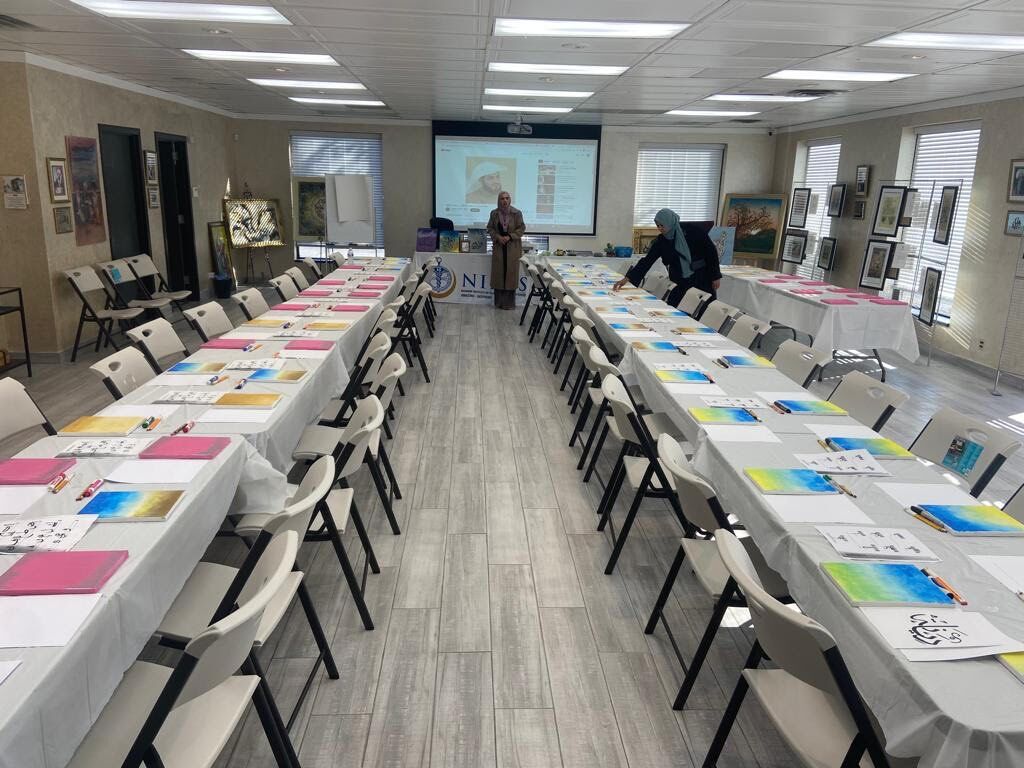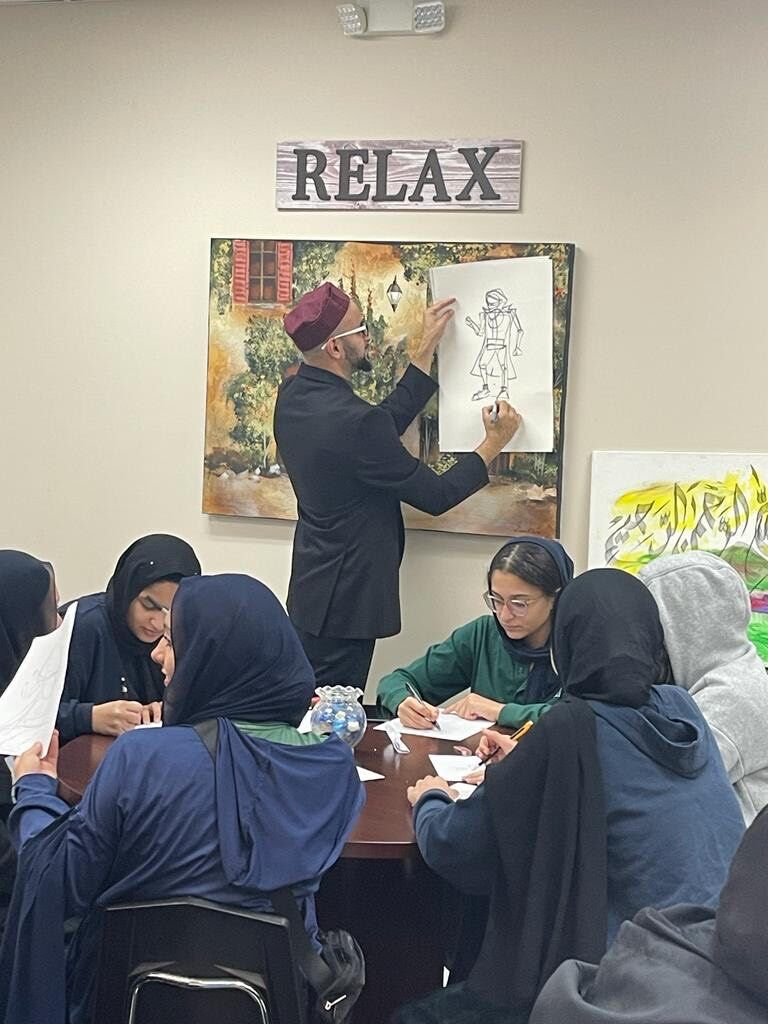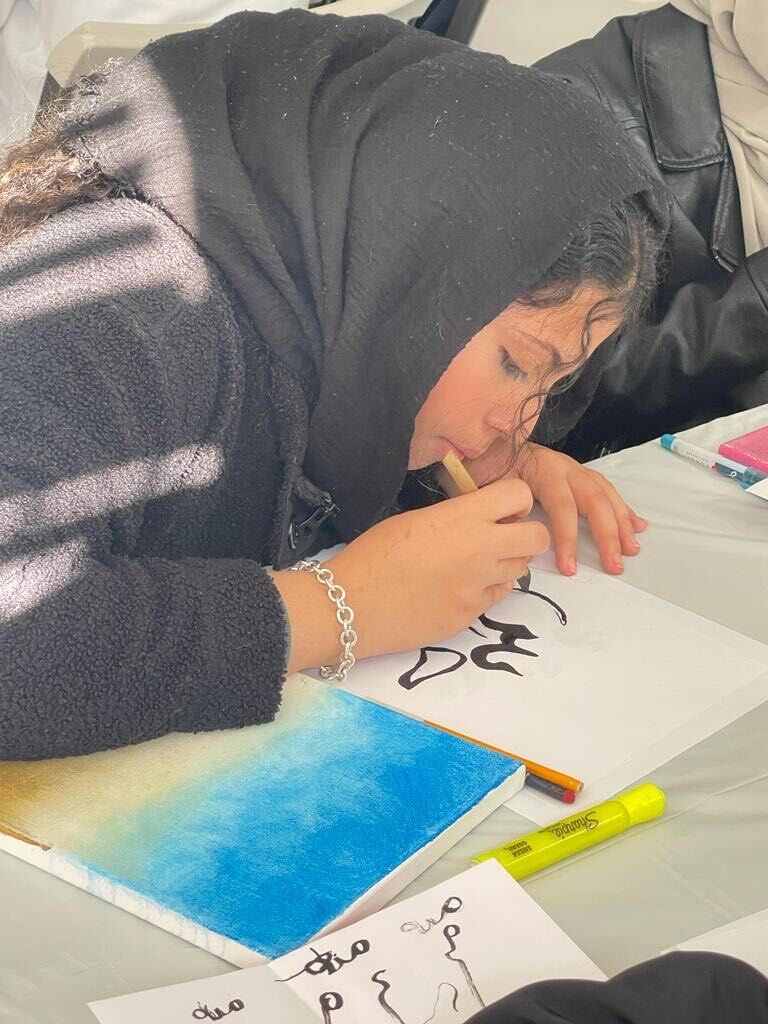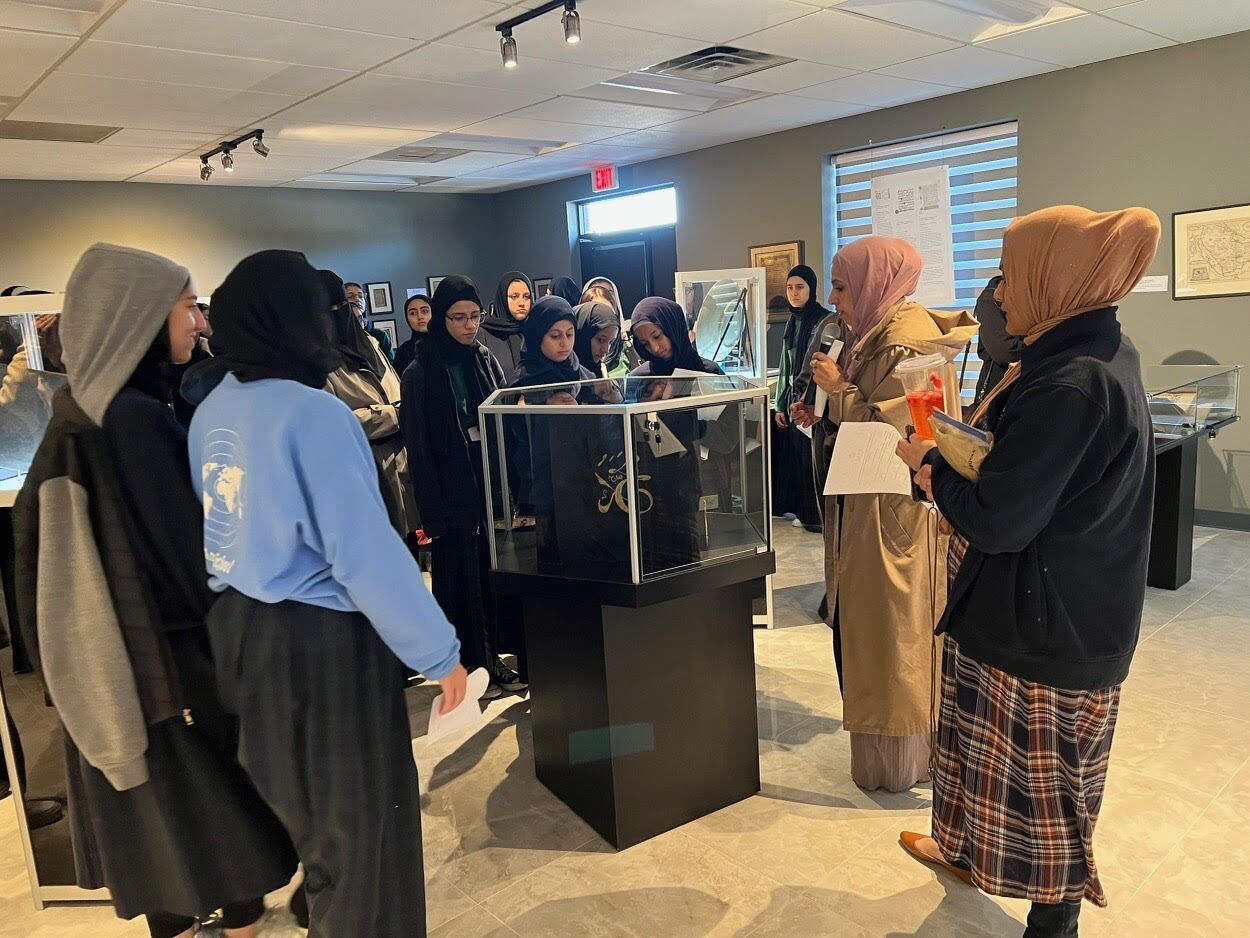 Aqsa middle School made a field trip to NIIMS museum. The girls were fascinated by our unique collection of Qurans from around the world. Who knew that there were so many different sizes of Qurans and different styles of calligraphy. These pieces are priceless. The girls received a tour of the museum and campus. They also experienced a hand's on calligraphy session where they each got a chance to write their names in calligraphy and take home their works of art.
65 students from Aqsa school came to the Quran museum of NIIMS. Students explored the unusual works from across the world with an eye toward what qualities make those pieces of Masahif so unique. They worked closely with their peers and engaged in interactive gallery activities. Students also examined principles like calligraphy styles, texture, and dimension to understand various calligraphers' choices and the development of writing Al-Quran.
Presentation and Interactive Exhibition
Activities will include the following:
A live presentation, with slide show/video that explains how Islam influenced and encouraged an interest in scientific discovery.
A collection of artifacts, that demonstrate some of the innovations that these early Muslim scientists achieved.
A library filled with references and illustrations, detailing these accomplishments
An opportunity for students to ask questions of a subject matter expert
Example Presentation:
Purpose: Inform Muslims and Non-Muslims about the rich heritage of "History of Islamic Medicine"
Introduction: For one thousand years during the triumphant years of the Islamic Civilization there was no other medicine practiced except "Islamic Medicine." This era started soon after Hijra AH (the start of the Muslim Calendar 622 CE) and spanned for almost one thousand years.
The Exhibit: In this exhibit we trace the origins of this scintillating period in Medicine, which was started, with assimilation of medical knowledge from existing but declining civilizations. The knowledge came mainly from Greek civilization, but also from Byzantine (Roman), Syriac, Indian and even Chinese sources. All this knowledge was then translated into Arabic either directly or through Syriac. It was then codified, systematized, critically analyzed, refined and considerably added to. Finally it was Islamicized to be acceptable to the masses. It was ultimately converted into a scientific and rational system
Thank you for visiting our site. Please feel free to contact us if you want more information about NIIMS. Let us know if you are interested in scheduling a field trip, would like to gain access to our online curriculum, or have any questions.
Subscribe to our Newsletter