Dr. Nagamia Husain (late)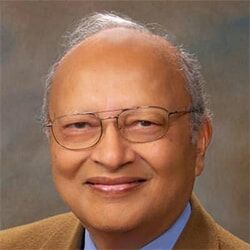 Dr. Nagamia Husain (late)
Founder/Chairman
Dr. Nagamia is the founder/chairman of International Institute of Islamic Medicine (IIIM) founded in 1992,(www.iiim.org), a subsidiary organization of IMANA, devoted to research and development of "History of Islamic Medicine". In 2019 the IIIM was renamed Nagamia Institute of Islamic Medicine and Science (NIIMS) by the Board of Directors of IIIM to honor the founder.
Dr Nagamia has been actively involved in establishing and volunteering for a number of Islamic Organizations locally, nationally as well as internationally: ISNA, IMANA, JIMA, ISHIM being a few of them.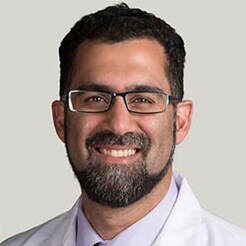 Dr. Aasim I. Padela
M.D., MSc
Dr. Aasim I. Padela is Professor with Tenure of Emergency Medicine, Bioethics and the Medical Humanities at MCW. In addition to being Vice Chair for Research and Scholarship in the Department of Emergency Medicine, he co-leads the Community Engagement Core for the Comprehensive Injury Center, serves on the Council of Faith for the Clinical and Translational Science Institute at MCW, and holds a faculty appointment in the Center for Bioethics and Medical Humanities in the Institute for Health and Equity. Dr. Padela is an internationally renowned clinician-researcher with scholarly foci at the intersections of healthcare, bioethics, and religion. In addition to maintaining an active clinical, research, and bioethics practice at MCW, he provides public health and bioethics consultation to international organizations, legislative bodies, and in court.
Dr. Padela is an internationally-recognized thought and research leader, as well as a widely-sought after lecturer, in the fields of Muslim health and healthcare disparity research, and Islamic bioethics.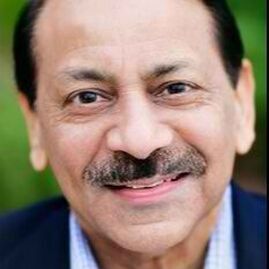 Dr. Mahmood Hai
Dr. Hai earned his medical degree with distinction in Anatomy and Surgery from the Prince of Wales Medical College in 1969. In 1973 he completed his Masters in Surgery (M.S.) degree from Patna University and proceeded to USA for higher studies. Dr. Hai did a two-year Surgical residency in Boston and then completed his Urology residency from Wayne State University in Detroit in 1978.
He was in the practice of Urology for 42 years in Michigan and is known as a leading expert in the field of prostatic diseases. He is internationally known for his pioneer work on the Green Light laser devices. Having done the initial clinical trials, he received FDA approval for this technology in 2000. Dr. Hai has been very active in teaching this
procedure and has trained a large number of physicians nationally and around the world.
He recently published a book: WISDOM COMES which has gained popularity both among professionals and non-professionals. Dr. Hai retired from active practice as Senior Urologist with Comprehensive Urology, a division of Michigan Healthcare Professionals. He is currently Medical Director of the Surgical Institute of Michigan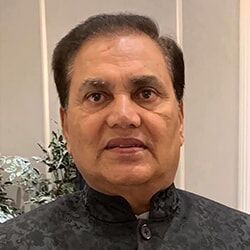 Dr. Tajuddin Ahmed
M.D.
Founding member of IMANA 1967 in Columbus,Ohio.
First to join NIIMS as a member and treasurer of both NIIMS and IIIM. Past president of IMANA.
Member of founders committee of ISNA from its inception.
Past president of AFMI.
Founding member and president of MVIA.1975.
Past president of Clark County medical Association.
Founding president and director of cardiology community hospital 1973.
founding president of Clark and Champaign county cardiology
Corporate chairman of NWSC ( Muslim college).
Founder and president of Taj Foundation (a nonprofit educational foundation)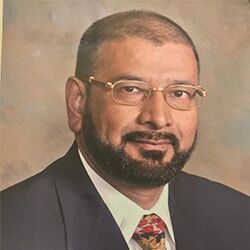 Dr. Akber Mohammed
M.D., FACC
Interventional Cardiologist in practice for about 26 years. Born & raised in Hyderabad, India. Graduate of Osmania Cardiology fellowship, Harvard program.
Interventional fellowship at strong Memorial hospital, Rochester New York.
Founding member of MESCO, Hyderabad.
Past president Miami Valley Islamic association.
Past president of Medical staff, Springfield regional Medical center.
Current chair of department of medicine, Springfield regional medical center.
Recipient of Heart of Gold award, Springfield Regional medical center.
Current president of AFMI ( American Federation of Muslims of Indian Origin )
Heavily involved in Interfaith activities and enjoys writing Urdu poetry.
Active participant in Refugee medicine with IMANA & other organizations.
Participant CBS documentary "Beyond tolerance" as a Muslim representative, nationally televised in USA June 2017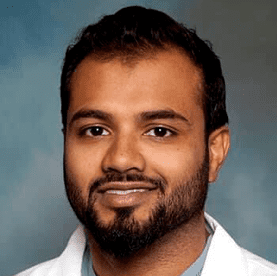 Dr. Shahaab Uddin
M.D.
Dr Shahaab Uddin, MD is a board certified internal medicine doctor working as a hospitalist in the Chicagoland area. He has been treating COVID-19 patients since the beginning of the pandemic and has watched the evolution of the treatment and disease as more information has emerged. He is also a physician executive working to create better standards of care and easing medical debt for patients in the acute care setting. He is the founder of Hayath Relief foundation, a non-profit working on projects in refugee camps in Bangladesh, people displaced in the Delhi riots, and other at need areas.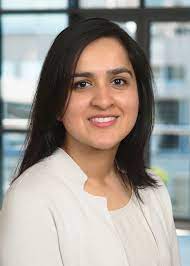 Dr. Marium Husain
M.D., MPH
Dr. Marium Husain, MD, MPH is a hematology/oncology fellow at The Ohio State University James Comprehensive Cancer Center. She graduated from The Ohio State University College of Medicine and completed a residency in Internal Medicine. She recently worked as an oncology hospitalist at the James. She is also the President of the national non-profit, IMANA (Islamic Medical Association of North America).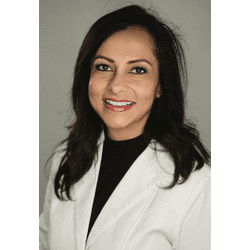 Dr. Afshan H. Ahmed
M.D.
Originally from Tampa, Florida, Dr. Ahmed completed her undergraduate degree at the University of Miami. She left sunny Florida for Ohio State University College of Dentistry, which makes her a "Hurricane Buckeye!" Upon graduating in 1998, she went on to complete the Advanced Education in General Dentistry (AEGD) program at Miami Valley Hospital where she served as chief resident.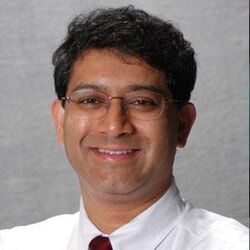 Dr. Mubin Syed
Dr. Syed is an interventional radiologist and neuroradiologist who received his radiology residency training at Indiana University Medical Center in Indianapolis followed by interventional radiology and neuroradiology there as well. He is board certified in those disciplines as well as interventional pain, vascular medicine, and obesity medicine. Dr. Syed was recognized as a Fellow of the American College of Radiology and Society of Interventional Radiology for his teaching and research contributions to the respective fields. He has published 1 book, multiple book chapters and 32 articles with over 400 citations.
Recently, his article "Gastric Artery Embolization Trial for the Lessening of Appetite Nonsurgically (GET LEAN): Six-Month Preliminary Data," was recognized as a runner up for the JVIR 2016 Editor's Award for Distinguished Clinical Study in 2016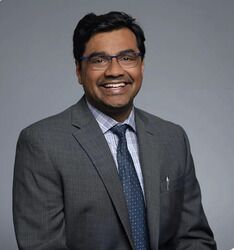 Dr. Mairaj Uddin
M.D., MPH
Mairaj Uddin, MD is a vascular surgeon and interventional radiologist providing adult vascular care. At Duly, we have providers and care teams like Dr. Uddin who will meet you on your health and care journey, wherever that may be. We believe that health isn't just the absence of sickness, but an ongoing pursuit to reach your extraordinary potential. You can visit Dr. Uddin at our clinic in Lockport.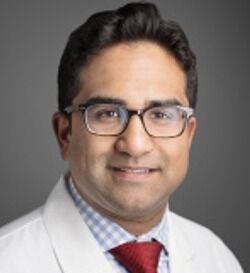 Dr. Aamir Dam
M.D.
Dr. Dam received his MD degree from Boston University School of Medicine and completed an Internal Medicine Residency at Boston University Medical Center. Following his residency he completed a Gastroenterology Fellowship at Albany Medical Center, New York, and an Advanced Endoscopy Fellowship at Carolinas Medical Center, Division of Gastroenterology and Hepatology, Charlotte, North Carolina. Dr. Dam's clinical interests include endoscopic therapy for Barrett's esophagus, endoscopic mucosal resection (EMR), luminal stenting, management of pancreatic-biliary disorders and screening for colorectal cancer. His clinical focus involves the use of advanced endoscopic techniques including endoscopic ultrasound and endoscopic retrograde cholangio-pancreatography (ERCP) for the diagnosis and treatment of gastrointestinal malignancies.
Naim Dam
Naim is the founder & CEO of Hema-Q, Inc., a biomedical start-up company, is a technical expert in the medical ultrasonic core sensing field. He personally holds thirty patents in the fields of biomedical and clinical diagnostic critical parameters sensing systems and has published numerous articles in medical & industrial automation journals. Naim holds a masters degree in electrical engineering from Purdue University. Naim is very active in the Muslim community of Long Island, New York and has served as a permanent board member of the Islamic Center of Long Island (ICLI) for over sixteen years. Presently he is involved with the Muslim Youth Foundation, whose aim is to unleash the potential of Muslim youth by cultivating and empowering them to further their contributions to the community. He also helps Muslim entrepreneurs by providing them guidance and seed money to help them start their ventures.
Naim's interest in Islamic treasures began in 1989 when he met an Antique Dealer who was a scholar in Islamic history and calligraphy. This meeting kindled Naim's interest in Islamic history, culture and calligraphy. Naim became an avid collector of rare and antique Qurans over the past 30 years and he will be presenting a portion of his collection of antique Qurans and Quranic manuscripts today.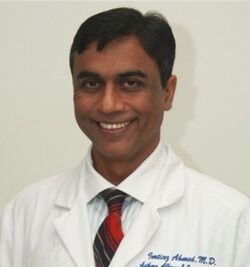 Dr. Imtiaz Ahmed
M.D.
Dr. Imtiaz is an Allergist and Immunologist. He specializes in the diagnosis and treatment of Environmental, food, insect, drug and chemical allergens. In addition, he diagnoses and treats Immunodeficiencies, Recurrent Sino pulmonary infection, unusual infections and wounds that don't heal etc. He also treats a host of other diseases like allergic asthma , allergic skin diseases and above all nasal Allergies, sinus infections and all kinds of drug allergies and anaphylactic reactions.
Dr. Abdul Nasser Kaadan
Specialist in Orthopedic Surgery and the History of Medicine – Aleppo University
Thank you for visiting our site. Please feel free to contact us if you want more information about NIIMS. Let us know if you are interested in scheduling a field trip, would like to gain access to our online curriculum, or have any questions.
Subscribe to our Newsletter